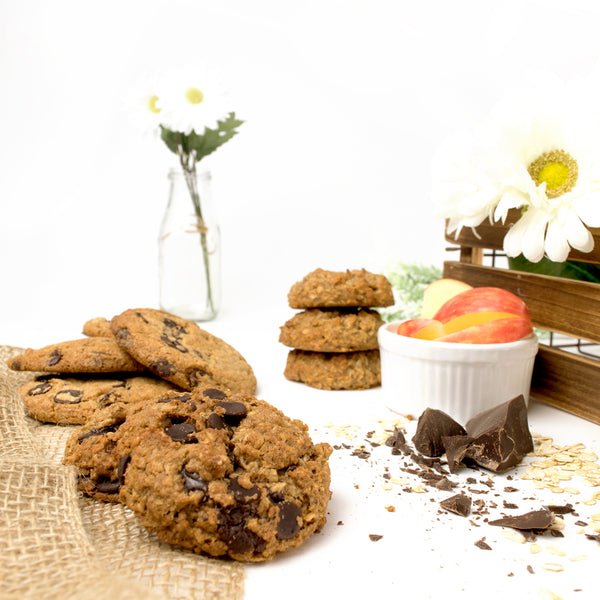 Miracle Cookies - Vegan and Gluten-free
They're a miracle!
Why?
Vegan + Gluten-free + Absolutely Delicious = A Miracle!
Moist, chewy, flavorful and delicious like our Artisan cookies with butter, eggs and wheat, our Miracle cookies are now available in six flavors!
Once you place your order, your decadent chewy cookies will arrive individually wrapped for freshness and convenience.
GLUTEN-FREE and VEGAN INGREDIENTS:
Miracle Flour, our 10-ingredient gluten-free flour mix (instead of wheat flour)
Organic unrefined coconut oil and organic applesauce (instead of butter)
Flax seed and water (instead of eggs)
GLUTEN-FREE MIRACLE FLOUR INGREDIENTS:
Almond Flour, Tapioca Flour, Potato Starch, Sorghum Flour, Garbanzo Bean Flour, Millet Flour, Teff Flour, Certified Gluten-free Oat Flour, Amaranth Flour and Potato Flour. GET SOME!
For a complete list of our cookies and their ingredients, click here.